Bay Area
Corporate DJ
In addition to providing great Corporate Disc Jockeys services, we can also provide you with professional sound reinforcement and stage lighting for your corporate function, fashion show, festival, concert or any other type of event.
Contact Us:
Please Contact us if you have any questions at:
415.350.5474
Corporate Events
We have been Working with service providers Convention Conference Centers in the Bay Area for 15 years we are on many companies referral lists locally.
I Will Survive
DJ Chris Will Play Your Requests "I Will Survive" or
Do The Hussle Songs For Those Stressed Out Silicon Valley seos,
Lets Have Some Fun
We Can have everyone have a blast and let there hair down and Have A Jolly Good Time.
Stress Resolver
Isnt it Time you had a Stress Buster, Bust out The Dancing Shoes And Sing Along For Your Coworkers Or Employees.
Employee or Customer Appreciation
Show Your Appreciation for Your Employees or Maybe Clients Or Customers After A meeting.
Retirement DJ
Retirement Party Show Your Appreciation For That Guy Whos Been There Forever!
Take this job and shove it !
Wear Fancy Dress or A Funny Hat,Waltz, Elvis impersonator, Swing or Breakdance To Beastie Boys or Rock.
All Work and Now We Can Play
Our Company ensures that all the details are addressed in advance. With our personal touch and continued interaction throughout the booking process, your event will turn out even better than you expected and your guests will be clamoring for an encore!
Find Easily!
one of the most recommended DJ services by Bay Area Companies & Human Resource managers to their clientele.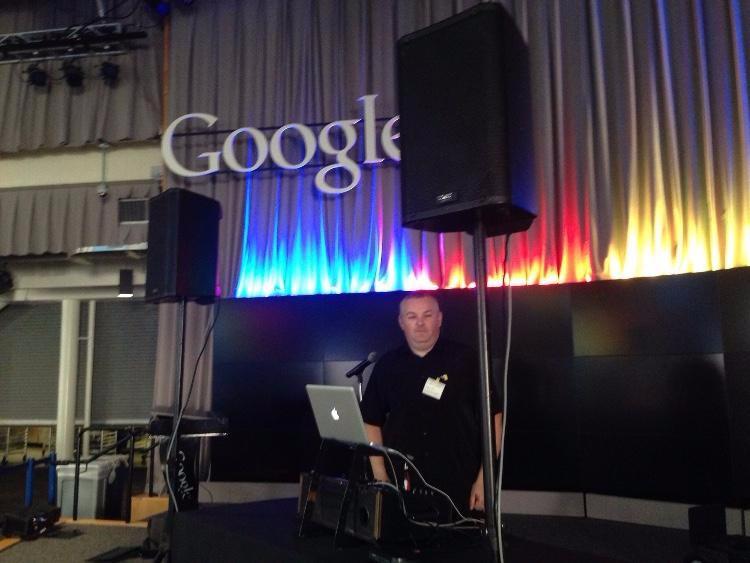 BAY AREA CORPORATE DJ ENTERTAINMENT
Company Bay Area DJ's brings you and your event the absolute best sound and lighting equipment money can buy! Whether your event is for 30 people or 30,000 people,
DJ Bay Area for corporate holiday parties, picnics, Tech Party.We can provide a high quality sound system perfectly suited for your Professional Corporate event. We bring back-up equipment to every event, to ensure that there will be no interruption in the music.
BBQ & Picnic
We feature local djs for Corporate Functions. BBQs, Games, Photo Booths,Company Picnics and Audio Visual Presentations For Special Events.
Serving the City Of San Francisco, Bay Area California..
Party Favors & Props We Can Provide for all events Include:
For great Grand Openings, Retirements, Holiday Parties or Trade Show Events add to the Party with Beach Balls, Beach Hats, Blow-up Guitars and Saxaphones, Blues Brothers Hats & Sun Glasses, Coconut Bikini, Confetti Canon launcher, Conga Hats, Glow In The Dark, Hula Skirt, Maracas, Mardi Gras Beads, Hula-hoops, Indian Headpeaces, Limbo Pole, Western Hats, Wigs and YMCA hat, .
If your planning a Bay Area Company Picnic you've come to the right place When it comes to Corporate events like Buisness Meetings our team of professionals guarantees to please both you and the seo. Our Corporate Parties and Karaoke Contests are Lots of FUN,
So You Can Relax and enjoy yourself !
Some Of Our Past And Present Clients Include:
AGILE, ADOBE HOSPITAL, AMERICAN EXPRESS, ALMADEN GOLF CLUB, CAL BERKELEY SCHOOL OF BUISNESS, CHEVRON, CISCO,COCA COLA, DORADO,EBAY, FACEBOOK, FARMERS, GENENTECH,  GOOGLE , KAISER PERMANATE, TAHOE POLICE DEPT, NEXTEL, NOVA, NOVELL , HEWLETT PACKARD, IKEA, LOCKHEED MARTIN, MATRESS DISCOUNTERS, MCAFEE COLISEUM ,MONEY MARKETING, NEXTEL, ORACLE, REMAX, SFPD, SF FIRE DEPT, STANFORD UNIVERSITY MEDICAL, SAN FRANCISCO 49ERS LEVI STADIUM, SAN FRANCISCO UNIVERSITY , SLEEP TRAIN, PERSONALITY HOTELS, SEALEY MATRESS, SUN MICROSYSTEMS, BLUE CROSS, THE US COASTGUARD, VISA, USAF, WELLS FARGO, SANTA CLARA UNIVERSITY, WINSTON LAW OFFICES, YAHOO, VIRGIN AIRLINES,
SAN JOSE CHAMBER OF COMMERCE, More….
DJ Music Group Participation:
Group Dances Including: The Hustle, Cha Cha Slide, The Electric Slide, Achy Breaky Heart, The Break Dance  Contest, The Dollar Wine Dance, The Macarena, The Bunny Hop, The Stroll, The Ketchup Song, The Ymca, The Time Warp, The Chicken Dance Locomotion and the Conga Line. Cupid Shuffle, Cha Cha Slide,
The Mannequin challenge.
Contact Us:
Please Contact us if you have any questions at:
415.350.5474

DJ Bay Area and Photo Booth ( The Background being the stadium ) at SF levi Stadium for the 49ers September 2014.