Call DJ Bay Area today.. 415.350.5474
Click Here to Sign our New Blogger and Discussions Forum

Vendor Resources
Photographer
Video
Caterer
Location
Photo Booth
Florist & Decor
NEW!! Search and Sample Music NOW via iTunes!!

On the iTunes Music Store
AFWPi Sponsored show
Wedding Faire – Northern Ca, Shows in Jan, Feb,
Aug & Sept.
For more information call
---
Bay Area Wedding Showcase
March 11th 2017
January 21 – 22  2017
---
Luxury Wedding Event
July 22, 2017
Fairmont Hotel, San Jose.
---
January 7 – 8  2017
Wedding  Faire & Symposium
Santa  Clara  Convention  Center
---
Modern Bridal
Ritz-Carlton, San Francisco
---
Modern Bridal
August Pleasanton Hilton
---
Modern Bridal
August San Ramon Marriott
---
---
---
---
Eek Sneak  >>
Disc Jockey Services
Local Bay Area DJ Services We will provide you with First Class Professional DJs Locally for your San Francisco Wedding Reception ,  Corporate Parties Function, Anniversary  (Anniversaries), Birthday Party, School Dance Events DJ, Graduation Party , Bar Mitzvah Bat mitzvahs, or any other entertainment youve come to the right place.
Check Availability, Compare rates and advice from local Wedding Disc Jockeys specialists . We got you covered Mobile Service anywhere in Norcal Serving Entire SF Bay Area.
Bay Area Music
We have all types of music from the 1920s I 30s I 40s I 50s I 60s I 70s I 80s I 90s I 2000 thru today all music styles available. Jazz to cronies I cocktail I ballroom I latin I chinese I background I oldies but goodies rock and roll – jitterbug – group participtation I motown I swing I disco I folk I country I rock I classic I alternative I pop I old school and today's r&b I hip hop I reggae I spanish I salsa I regaeeton I cha cha I latin ballroom favorites I EDM I techno I club classics I freestyle I mashups I Bay area music like (mac dre I luniz I kreayshawn I e40 I too short I van Morrison I glen miller I tony bennet, sinatra) . Top 200.
We encourage requests and play them All !!
When you hire one of ourdisc jockeys, you can be sure that you have hired the best california djs for your bay area event
415.350.5474
  Check out our Disc jockeys & Photo Booth Double Prints,
Uplighting, Led Dance Floor for  all occasions >>>

Ask about our Photo Booth Package with DJ, Led Uplighting – Karaoke, Led Dance Floors. Bay Area DJ & Event Services is a mobile DJ and Event company. We are professional DJs and conduct ourselves as such. We do all types of events and none are to small or to big. We price competitively to give the best price possible for the level of service we provide. Please send us a text or call and let's make your next event one to remember.
Read Our Reviews

from past clients

4.6/5.0

I chose Chris because he was able to include many things that i wanted for my day, including DJ, Photobooth, uplighting, and a slideshow…. read full review

5.0/5.0

Chris just provided a fantastic atmosphere in my wedding. I did not expect about it, but it just happened. Good music. He's absolutely a… read full review

5.0/5.0

Chris is a consummate professional, he's got the gear and the personality and knows how to work a crowd. He's reliable, personable and… read full review

Read all 31 reviews at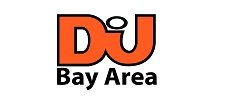 # DJ BAY AREA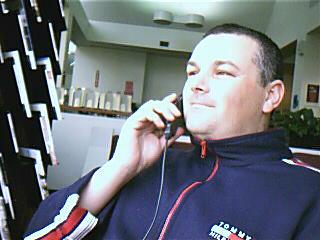 Booking Info:
415.350.5474
DJ / Photography / Video Combo is available.
DJ Employement
We Are Now Hiring
Professional DJ's for Jobs.
Disc Jockey Bay Area services near San Francisco
Send Us Your Resume.
Requirements
5 years mobile exp, Own
Equipment & Tuxedo
Contact Us if you meet criteria.
We also have all types of international music available right here in Northern California: mexican. latino, brazilian, cuban, polish, russian, irish, scottish. british, french, german, italian, portugese, greek, african, punjabi, arabic, persian, jamaican, hawaiian, philippines, cantonese, korean, vietnamese, thai, latin, mexican, brazilian disc jockeys, polish, russian, – cuban, italian, scottish. french, german, british, mexican , jewish indian bollywood, hindi, gujarati, fiji, fijian, bhangra, desi, south asian filipino karaoke, bilingual, cantonese speaking dj mandarin,, vietnamese , thai bridal..laos. folk . line dancing. american artists all types of music for all events near and far!
We specilize in:
• Weddings
• Sporting events
• sound rental
• clubs
• street fairs
• festivals
• bars/lounges
• promotional events
• grand openings
• birthdays
• graduations
• holiday party's

Confirmed Clients